Experts in mobile, web, blockchain, and AI
Following agile methodology and planning principles, we handle all aspects of your project: discovery, design, development, deployment, and maintenance. Our team brings together decades of collective experience from around the world to help your organization create new services, solutions, and revenue streams that will impress your current and future clients. Everything we do is driven by user experience, making sure design and flow is executed simply and beautifully – with your users in mind.
Our team includes:
Solutions Architects

DevOps Engineers

Product Owners

Scrum Masters

Business Analysts

UX/UI Designers

Developers

QA Analysts
We have worked with organizations of all shapes and sizes - from startup to non profit, Fortune 500 to SMB, municipality or provincial government - and we'd love to work with you!
Our Values
FreshWorks Studios has a dedicated team of 50+ innovative problem solvers from across the globe that bring their unique perspectives to work with them. This diversity of culture and talent is building transformative digital experiences daily, right here in British Columbia. Every single person here is dedicated to building the finest custom apps and tailored digital solutions both on time and within budget. We are not just a development studio, we are your technology services partner.
Commitment
We're committed to serving up the very best solutions and services to our clients. Forget customer satisfaction, we believe in customer delight! Whether you're on our team, or one of our clients, we're committed to your experience.
Collaboration
We don't believe in isolation. Collaboration is integral our day-to-day both with clients, our team, and our outsourcing partners. We don't believe in a one person show, but a collective movement of individuals.
Humility
Humility is at the heart of our interactions with all our stakeholders. We don't let success go to our heads or let doubt and fear cloud our judgement. If we make a promise, we mean it. Be capable, not overconfident.
Resourcefulness
When the going gets tough, we go into overdrive. Failure is only one less way of going about something. Our sense of resourcefulness paves the way for innovation and creativity that flows through our people and is reflected in our work.
Excellence
We approach every task from an evolutionary standpoint. We're always looking to take what's good, and make it better. It's not just in our work, but in our relationships with our stakeholders and our goals.
Sales, marketing and People operations
Project Management, UI/UX & Business Analysts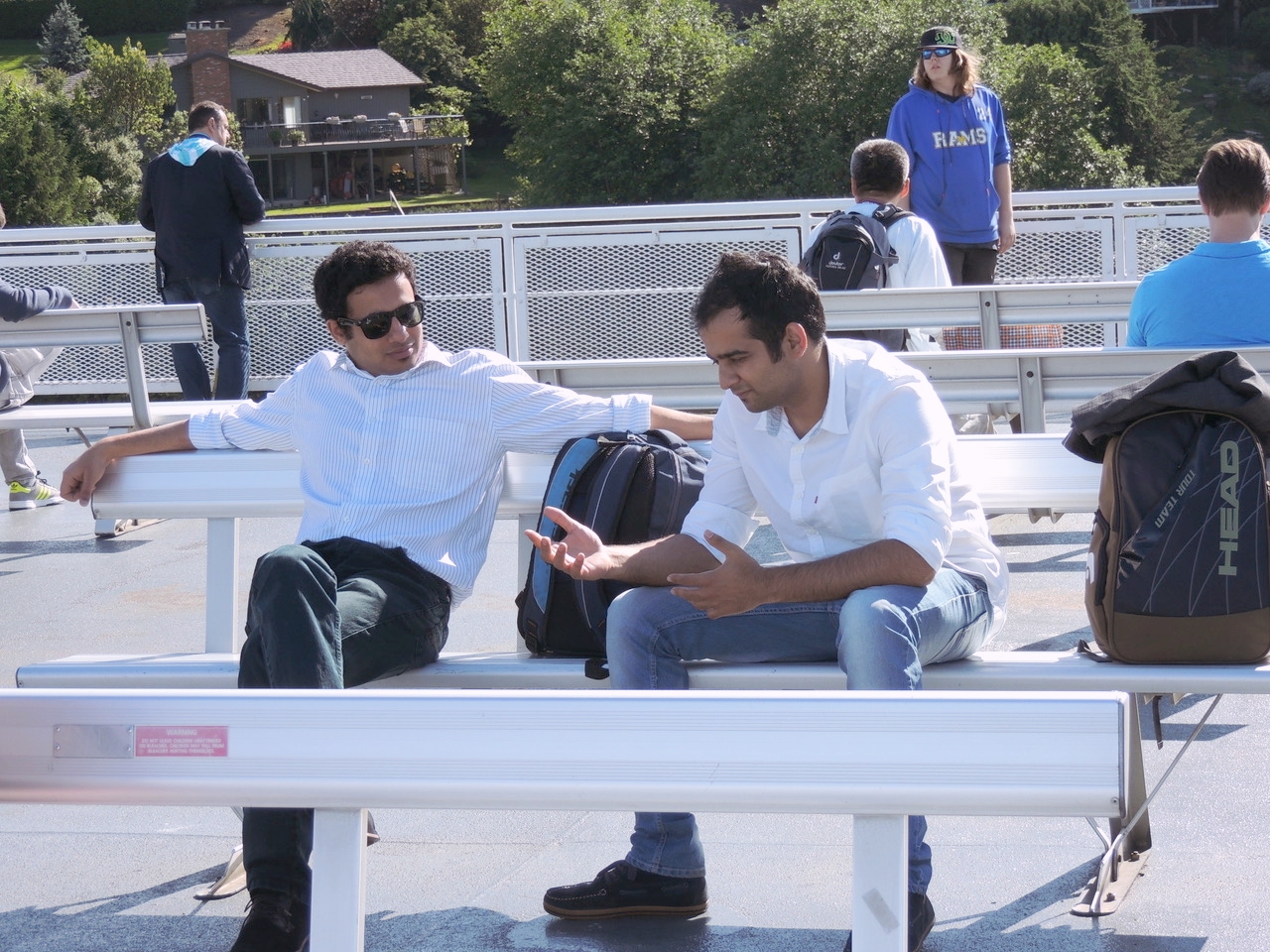 Networking was the foundation for our company that was just recognized as #166 on the top 1000 B2B companies by technology research firm Clutch.
FreshWorks Studio has also been recognized by Clutch as one of the top 5 developers in Canada since 2016 based on market presence, portfolio and client satisfaction.
However, we can trace our early success to a few networking meetings and a beer-inspired social media conversation.