June 26, 2019
FreshWorks CEO Sam receives RBC Top 25 Canadian Immigrant Award
FreshWorks Studio co-founder and CEO Sam Mod received the prestigious RBC Top 25 Canadian Immigrant Awards last night at the award ceremony in Toronto. An additional honour was bestowed upon him in form of the RBC Entrepreneur Award.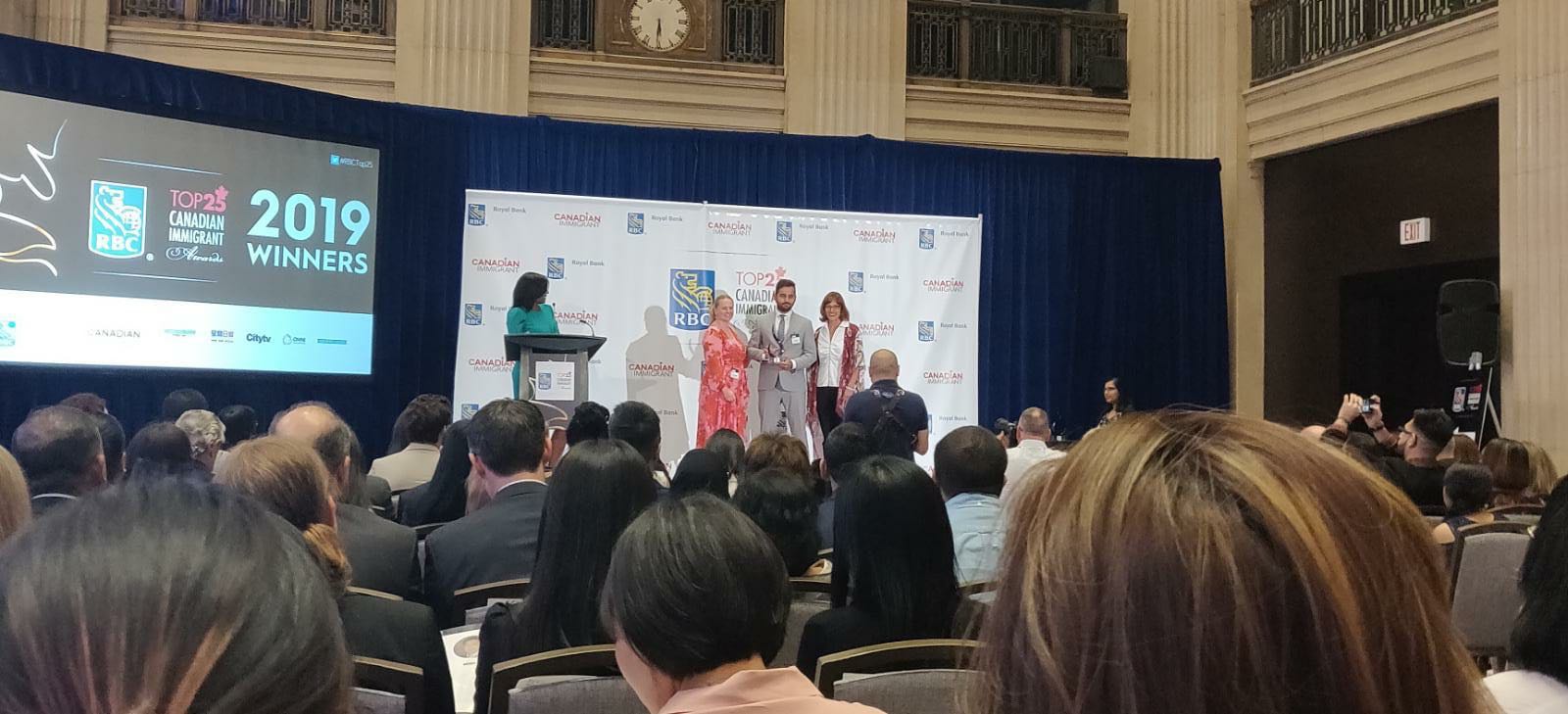 The RBC Top 25 Canadian Immigrant Awards is a people's choice awards program that recognizes inspirational immigrants who have made a positive impact on their communities since arriving in Canada. The RBC Entrepreneur Award recognizes positive contributions that immigrant entrepreneurs and their businesses have made to Canada.
Here's Sam's acceptance speech:
If you haven't heard Sam's story yet, check out his appearance at the VIATEC F*ck Up Night back in April below. He truly has come a long way.
A big shoutout to everyone who voted for Sam and made his dream of being named RBC's Top 25 Canadian Immigrant come true.
It truly is humbling to see how far we've come. We are able to provide young people with extraordinary opportunities and we get to watch them grow as individuals while making a positive impact on society at large as a collective here at FreshWorks. It took a lot of hard work, sweat, and tears to get here, but I could not be prouder to receive the RBC Entrepreneur Award.
As part of the award, RBC will graciously donate $500 to a charity on behalf of each winner. Sam has chosen to donate this money to Anxiety Canada. We recently redeveloped Anxiety Canada's MindShift mobile application for iOS and Android. The app helps manage and decrease anxiety for people of all ages, and is used globally.
Earlier this year, Sam was also awarded the Victoria Community Leadership Award in the category Innovative Science & Technology. Just this month, FreshWorks was named Employer of the Year by VIATEC.
Recent Posts
Ready to develop your project beyond expectations?
Want to Build a Great Digital Product?