December 3, 2019
Challenge Accepted - Participating in the VIATEC Foodbank Challenge
The Challenge
The annual VIATEC Foundation Foodbank Challenge raises money for charitable organizations through food and cash donations. It is put on by the Victoria Innovation, Advanced Technology and Entrepreneurship Council (VIATEC).
This year, the challenge went into its 17th year, and Victoria organizations came together to raise money for the Mustard Seed.
The challenge started on November 4th, and officially ended yesterday, December 2nd.
19 companies participated in the challenge last year, raising $45,224.40 in cash and 3,246 pounds of food in food for the Mustard Seed. This year, participation has nearly doubled with 34 participating companies.
Since its inception, $2,253,420.80 value of food and cash has been donated from participating Greater Victoria companies.
This year's final money and food raised will be announced later this month. Want to get involved? VIATEC is hosting the Flamingle all the way holiday gathering on Thursday and is encouraging everyone to bring a cash donation for the Mustard Seed. This is also where you'll find out which company won the challenge and raised the most per employee and most overall donations.
The Mustard Seed
The Mustard Seed is a non-profit fighting hunger and restoring faith to hurting souls in Greater Victoria. Their operations are nearly 100 percent community funded and include Vancouver Island's largest Food Bank, a Family Center, Hospitality programs, and addictions recovery at Hope Farm Healing Centre.
18,500 households in Greater Victoria are experiencing some degree of food insecurity, meaning that the household is unable to have sustainable access to safe and healthy food.
Unfortunately, the Mustard Seed can only manage to serve 7000 individuals, on average, each month. With the donations from the Greater Victoria area, we can help the Mustard Seed provide more services to the community, helping more families over the holidays.
Challenge Accepted!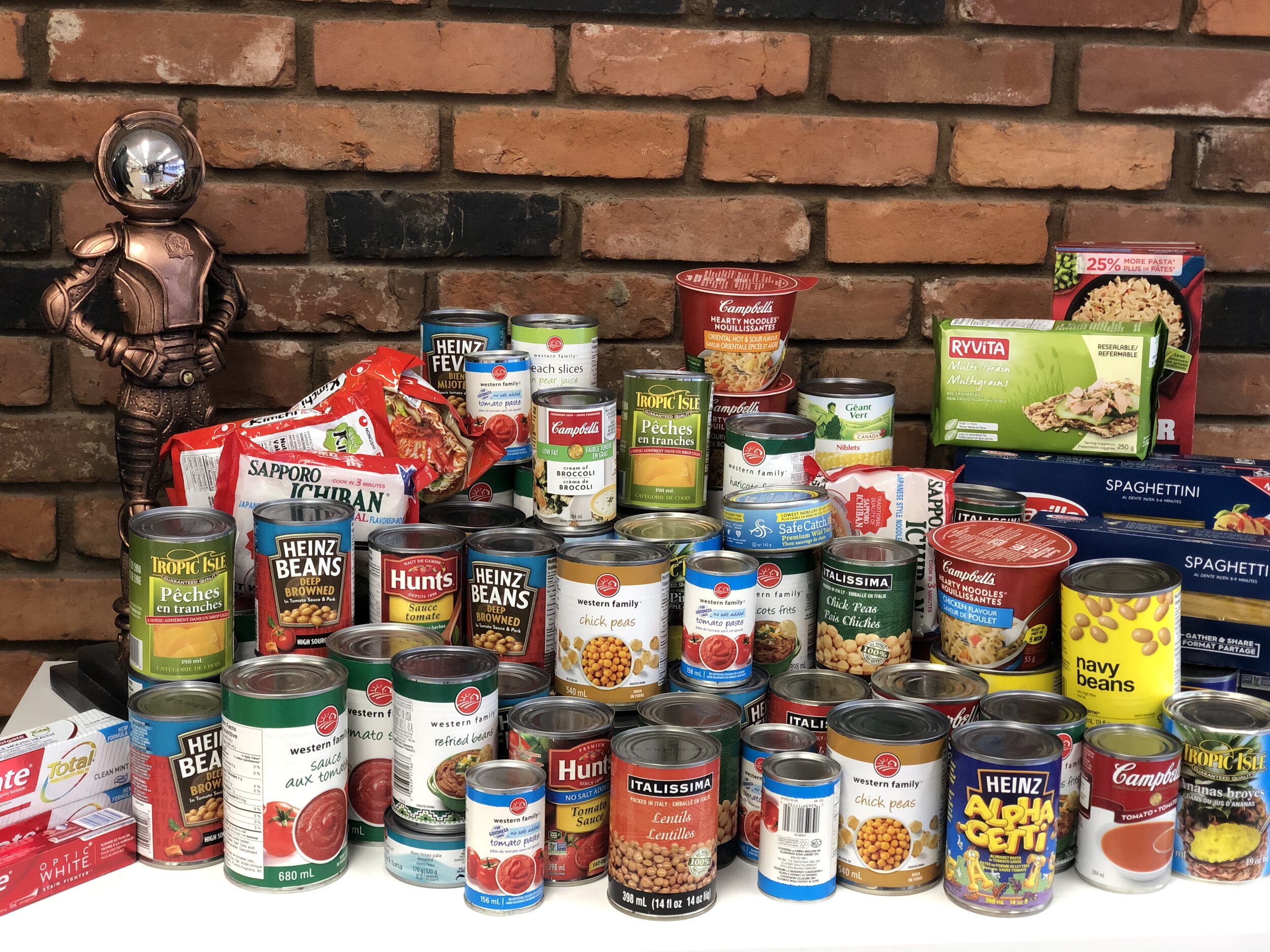 With our headquarters being in Victoria it was an easy decision for us to be involved in the VIATEC Foodbank Challenge. We love being part of this community and having an impact on the people in our community.
As part of the Challenge we did a VIATEC Instagram takeover right as the challenge kicked off. Watch it below:
We also hosted a Mac & Cheese cook off and held a 50/50 draw at our holiday party. This was our second year participating in the #VIATEChallenge and we raised a total of $841 and about 100 lbs of canned food.
Recent Posts
Ready to develop your project beyond expectations?
Want to Build a Great Digital Product?