May 14, 2019
Meet the Team - Gyan - Full Stack Developer
The team at FreshWorks has been growing quite a bit over the last year, today we would like to introduce you to one of our Full Stack Developers who has been working at FreshWorks for more than a year. He currently works with our Mines Team over at the BC Ministry of Energy, Mines, & Petroleum Resources on the very first Sprint With Us! Project ever awarded by the BC Government, but joins us in the Victoria office for Fresh Fridays every week.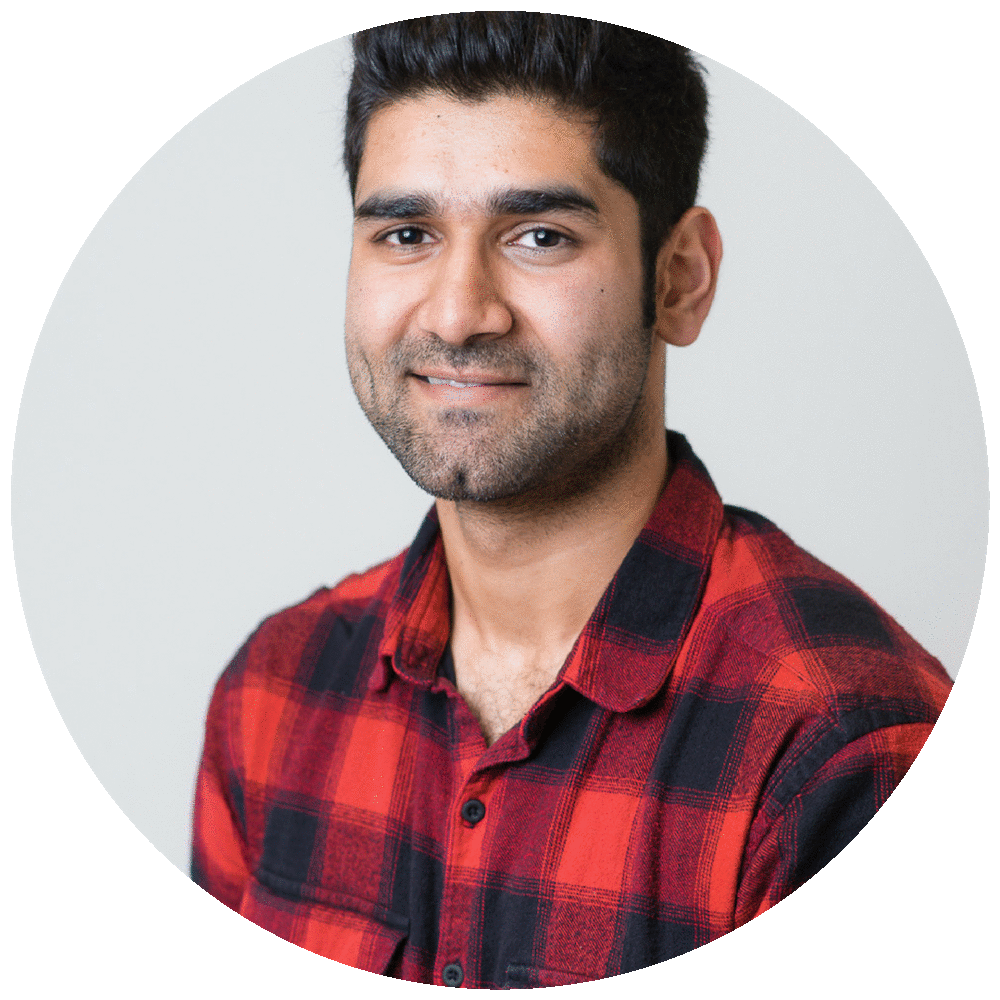 Name: Gyanesh Mishra
Job: Full Stack Developer
With FreshWorks since: January 2018
Where are you from?
New Delhi, India
Where did you go to school?
I went to high school in Delhi, but got my college diploma at Camosun in Victoria.
What did you do before you were a developer?
I was a student.
What was the catalyst for choosing software development as a career?
In eleventh grade when we were learning computer science and programming it was the fun of problem solving and turning very complex ideas into simple lines of code that ultimately made me want to become a developer.
Describe your Job to a 5 year old:
You know the apps you play on your phone I make sure hundreds of other kids can also play it at the same time.
What's the most common question people ask you when they find out what you do?
The most common question I get is "What really is cloud?"
What's the biggest challenge for someone in your role?
The biggest challenge is to keep up with the new cloud providers that come out every day and figuring out what's the best price to performance ratio between them depending on the application you're working on.
What's something people in your industry have to deal with you'd like to fix?
The biggest challenge in the DevOps industry at the moment is the continuously changing platforms and the lack of collaboration between the developers who code the app and the people who put the app on the cloud.
What's your favourite thing about working at FreshWorks?
My favourite thing about working at FreshWorks are definitely the people.
What's your best memory at FreshWorks?
My best memory here at FreshWorks is when the team I work with won the Sprint With Us! competition for the BC government.
What advice would you give anyone interested at working at FreshWorks?
If you're awesome apply right now.
What's the coolest new thing in technology?
The coolest trend I see in the technology sector is the ever increasing collaboration . Earlier if you had a project you would assign it to somebody and they would go and finish it. Now we have teams of people. A single developer doesn't finish a project from start to end. You even have remote developers and companies bring them out together in a central area sometimes even every month to collaborate and figure out problems and I think not only for the application but also for the morale of the people working on the project that's really helpful.
If you could pick anybody to be your mentor, who would it be?
I wouldn't just pick one mentor, I would rotate between mentors depending on the context and situation I want to learn. For example, I would pick Elon Musk to figure out how you start multiple billion dollar organizations from scratch, and then move on to somebody else who may teach me something about how a specific type of cloud provider rates. It's really a contextual question for me.
Favourite app?
Don't have one.
What's your motto?
If you're going to do something, do it right.
What does your perfect weekend look like?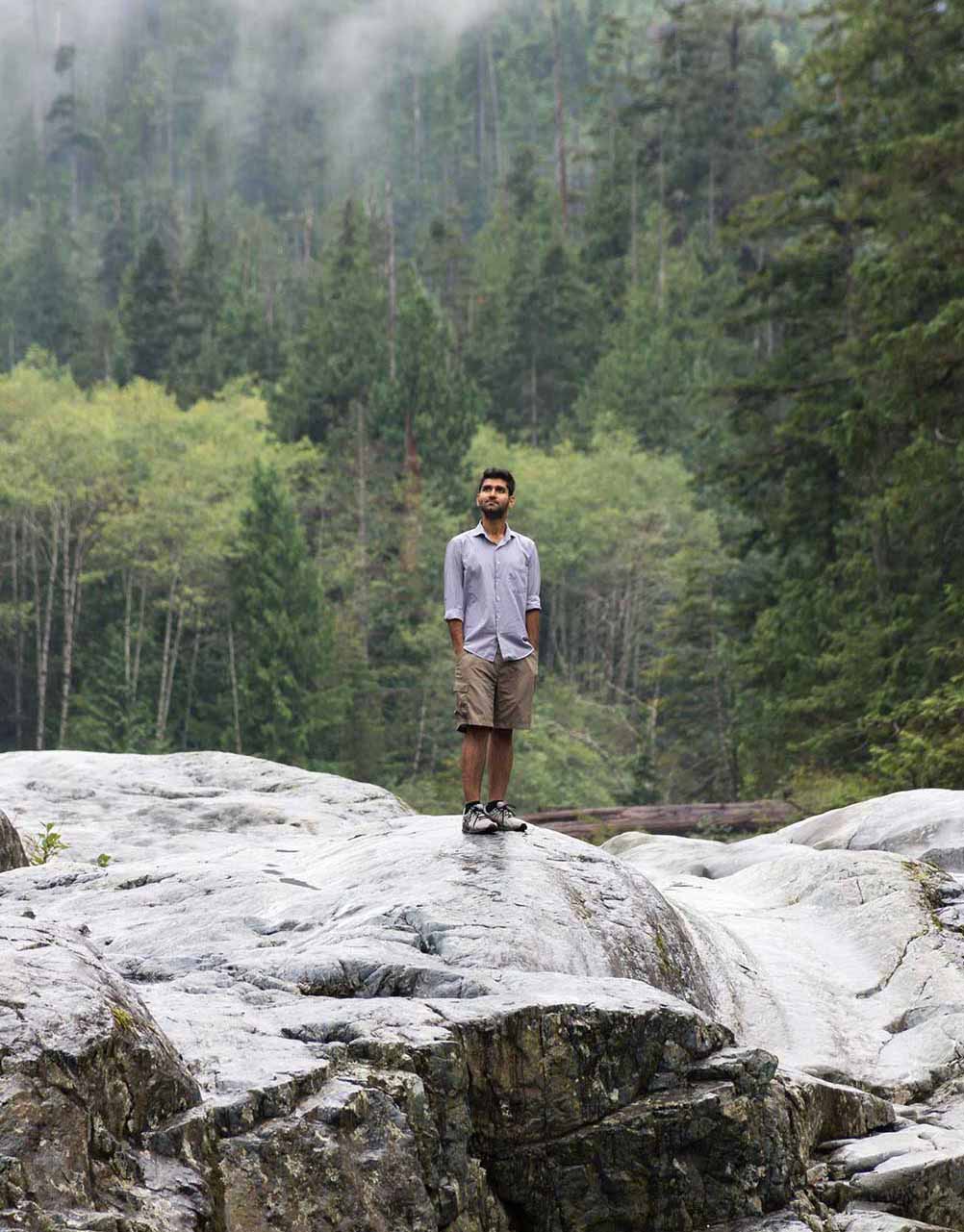 I was thinking about my perfect weekend and that also ended up becoming very contextual if I am in a very good mood, I would like to go on a little road trip, and hang out with some friends. If I am feeling very introverted I would like to just have some pizza and watch Netflix all day.
What advice would you give your 15 year old self?
Don't doubt yourself as much as you do.
What's something you learnt in the last week?
BC has really slow speed limits on highways.
Favourite blog or news source
It rotates between Hackernoon, Reddit, and Medium
Favourite podcast
"This is your life" because he talks about things that are that are kind of obvious in everyday's life and how to deal with overwhelming situations and just dealing with everyday problems but it's a nice reminder and a good perspective from hundreds of other people and how they deal with it.
Favourite food
I like a lot of food… I don't know if I'm going to choose one. Okay I don't want to be unfair to other foods. My favourite dessert would be the donuts. Thai food is also one of my most favourite types of food.
Favourite drink
Old Fashioned
Favourite TV show
Green Arrow
Favourite book
Ready Player One
Favourite sport growing up
I played a bit of cricket, soccer, and table tennis.
Favourite card game
Cards Against Humanity
Favourite activity outside of work
Hiking
---
We're growing our team. Want to learn more about open positions here at FreshWorks Studio? Visit our Careers Page to check out our open positions.
We're looking forward to meeting you!
Recent Posts
Ready to develop your project beyond expectations?
Want to Build a Great Digital Product?