April 21, 2017
Introducing FreshWord from FreshWorks
Welcome to the first edition of the FreshWord – your monthly update on the FreshWorks team. We'll be introducing everything from awards announcements, to cool features our developers have been cooking up, to our #funfund outings. We're excited to be sharing our startup journey with you!
Tech Awards Season
April marks the beginning of awards season in the tech industry, and we've been nominated! Here's what's happened so far: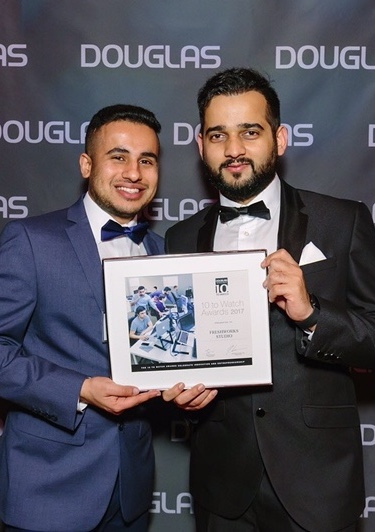 2017 VIATEC Technology Award Finalists
Startup of the Year
We are so excited to have been nominated for VIATEC's Startup of the Year Award! Although we'll be eagerly awaiting final results, released at the huge June 2nd Gala event, we'll ask that all of you keep your fingers crossed for us (we won't be able to, we'll be too busy coding!)

Receiving this award is such a meaningful recognition all of the hard work, and all that we have accomplished in a short period of time. We are especially honoured considering the sheer amount of talent that crossed the stage that evening; to be in the same league as those incredible companies, as well as some very influential previous recipients, is very humbling. We would like to extend a huge thank you to Douglas Magazine, the Judges from the Business Community and the University of Victoria, and our fantastic Clients and Network. Read about us and all the other supremely talented companies here.
A big shout out to VIATEC, that continues to be an organization that fosters such a supportive and progressive technology community in Victoria, BC. The support this organization gives to startups and app development companies like ours makes all the difference and helps us feel like we're part of something special.
That's a wrap for our first FreshWord, stay tuned for more updates soon!
Recent Posts
Ready to develop your project beyond expectations?
Want to Build a Great Digital Product?