June 6, 2019
Increasing Diversity in Your Business
Our team organizes 'topics of the month' to raise awareness of a given subject, share thoughts and advice, and build community by holding Lunch & Learns, speaker sessions, or open discussions.
In the month of May we gave diversity even more time in the spotlight, paying mind to practices that promote diversity in organizations. We celebrated May as Diversity Month here at FreshWorks.
The iWIST STEM Crawl
To kick off Diversity Month, we welcomed a group of ladies from the Island Women in Science and Technology (iWIST) to the FreshWorks Studio HQ as part of their STEM (Science, Technology, Engineering and Maths) Crawl. During the visit our panel of speakers shared their industry expertise and fresh-pressed insights into what it means to be a member of the FreshWorks team.
Meredith, a Junior Full Stack Developer here at FreshWorks, shared her unexpected journey from studying nutrition on the east coast of Canada to working in tech here in Victoria. Kendall, one of our Senior Software Developers, voiced her thoughts on AI and Machine Learning. Sienna, a Junior Business Analyst, explained the opportunities that exist in the field of technology to those who may not have a tech background.
The event was a great success (did you say that with a Borat accent? we definitely did), and we look forward to future collaboration with the iWIST group!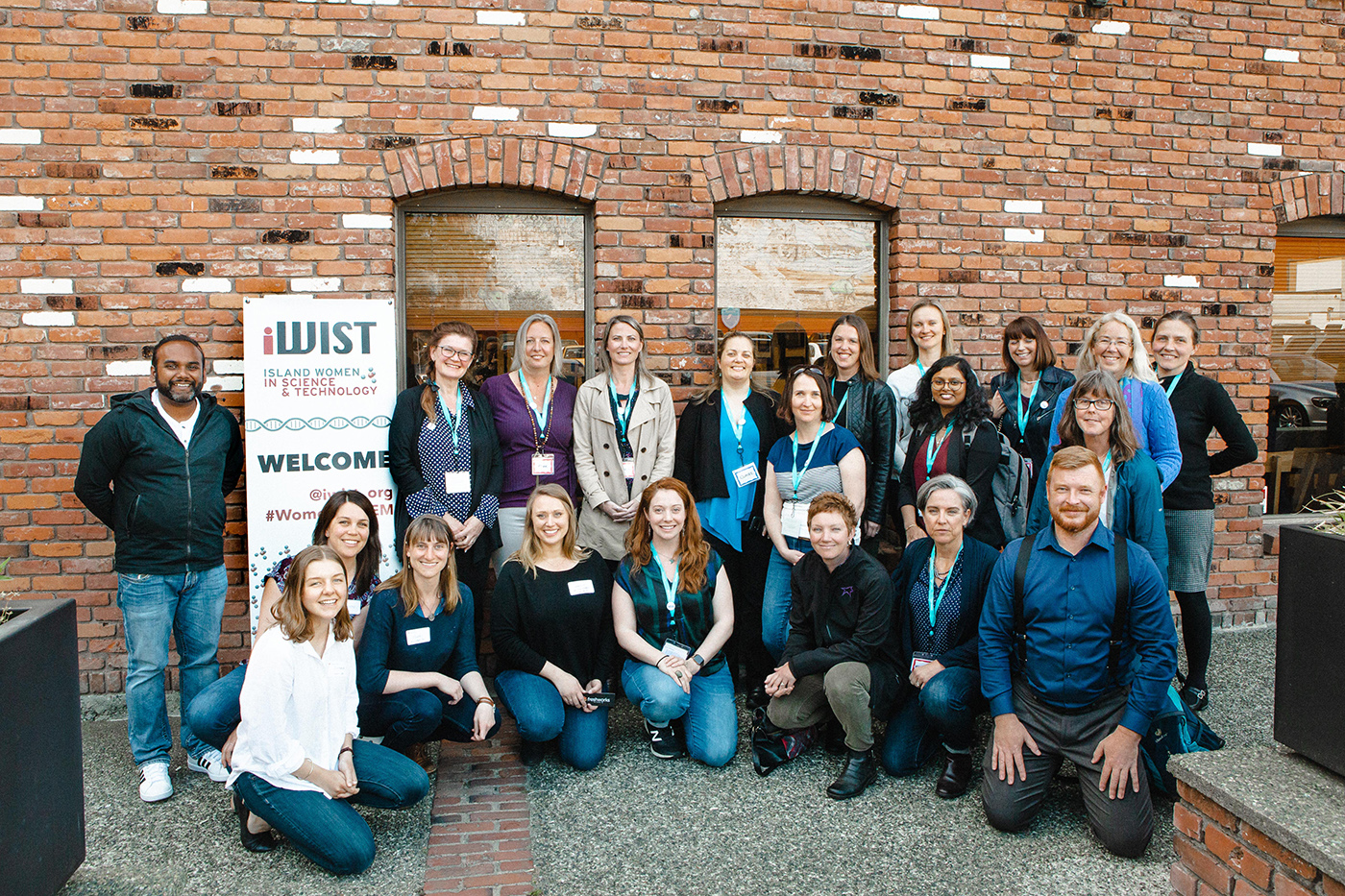 About iWIST
Founded in 2011 as Island Women in Technology, the group's initial mission was to offer a positive and supportive environment where women who worked in STEM (science, technology, engineering and maths) could connect and build a community. Today, the iWIST community is more than 400 strong, organizing networking and professional development events on Vancouver Island six times a year. As of 2016, iWIST is officially a registered not-for-profit society.
Recruitment & Retention Practices to Increase Diversity
"How can I attract more diverse talent to my small biz? Finding the right person is like finding a white cat in a snowstorm!"
As a hiring manager, something along these lines may have crossed your mind. Recruitment and retention is no easy task, especially in an intimate little tech-hub like Victoria – trust us, we know all about it.
That's why, on May 30th, we held a session on recruitment and retention practices to increase diversity, featuring key insights from Carleton grad Alex Dauncey-Elwood.
Alex shared her experience living in Denmark and the practices used to promote diversity by one of the world's most inclusive countries. The talk covered areas including diversity-promoting government policies, practices employed by organizations across Scandinavia, and reputable endeavours by businesses she has encountered.
Recent Posts
Ready to develop your project beyond expectations?
Want to Build a Great Digital Product?