May 21, 2019
A Place for Mom: Senior Assisted Living Advisors Launch In Canada
Last Thursday we were delighted to celebrate the official launch of a new website for one of our clients – A Place for Mom. This valuable and free service helps families find and evaluate assisted living homes by connecting users with staff of recommended solutions. Before the launch of this new Canadian website A Place for Mom already operated in all 50 states of the USA and had over 1.5 million page visits/month.
Three members from the A Place For Mom (APFM) team in Seattle joined us here in Victoria for an evening celebrating months of hard work that culminated in the on-time delivery of a fantastic new website. Following a meet-and-greet at the FreshWorks Studio HQ, Stuart, Bernie and Nitin boarded a boat with our APFM project team to tour the Victoria harbour before wrapping up with a waterfront dinner downtown.
Thank you to Toque Catering, Fantasea Charters, Category 12 Brewing, Artisan Wine Shop and Milestones for helping us put on a great evening.
About the Project
Over the past 6 months we have been working on a fantastic new website for this iconic US company. We redesigned and rebuilt a website that will allow them to bring this valuable service to Canadians.
The APFM project team (from left to right): Jared Jewitt, Adam Dubicki, Vivian Zhang, Brendan Walker, JP DuBouchard, Rachit Khare, Kendall Olsen-Maier
Having launched the first version, we are continuing to work with the client to further simplify the website designs and layout with the goal of continuously releasing a more and more intuitive and seamless user experience. We are utilizing modern SEO best practices to ensure that the core website is indexed appropriately by Google and easily searchable. The finished product is mobile first – and fully responsive across all OS platforms, browsers and device types.
Our responsibility was to replace the core web application with one that is written in React/Redux (front end stack) and Node.js (back end stack). The goal was to recreate the application using modern technology in order to have a product that is easier to modify and achieves higher performance (which is good for SEO).
The other goals for the project were: internationalization (French version of the Canadian application), localization (having a web experience specifically for Canadians), and design changes. The level of sophistication of the web design is incredibly high, as the client has been improving on their platform for 15 years.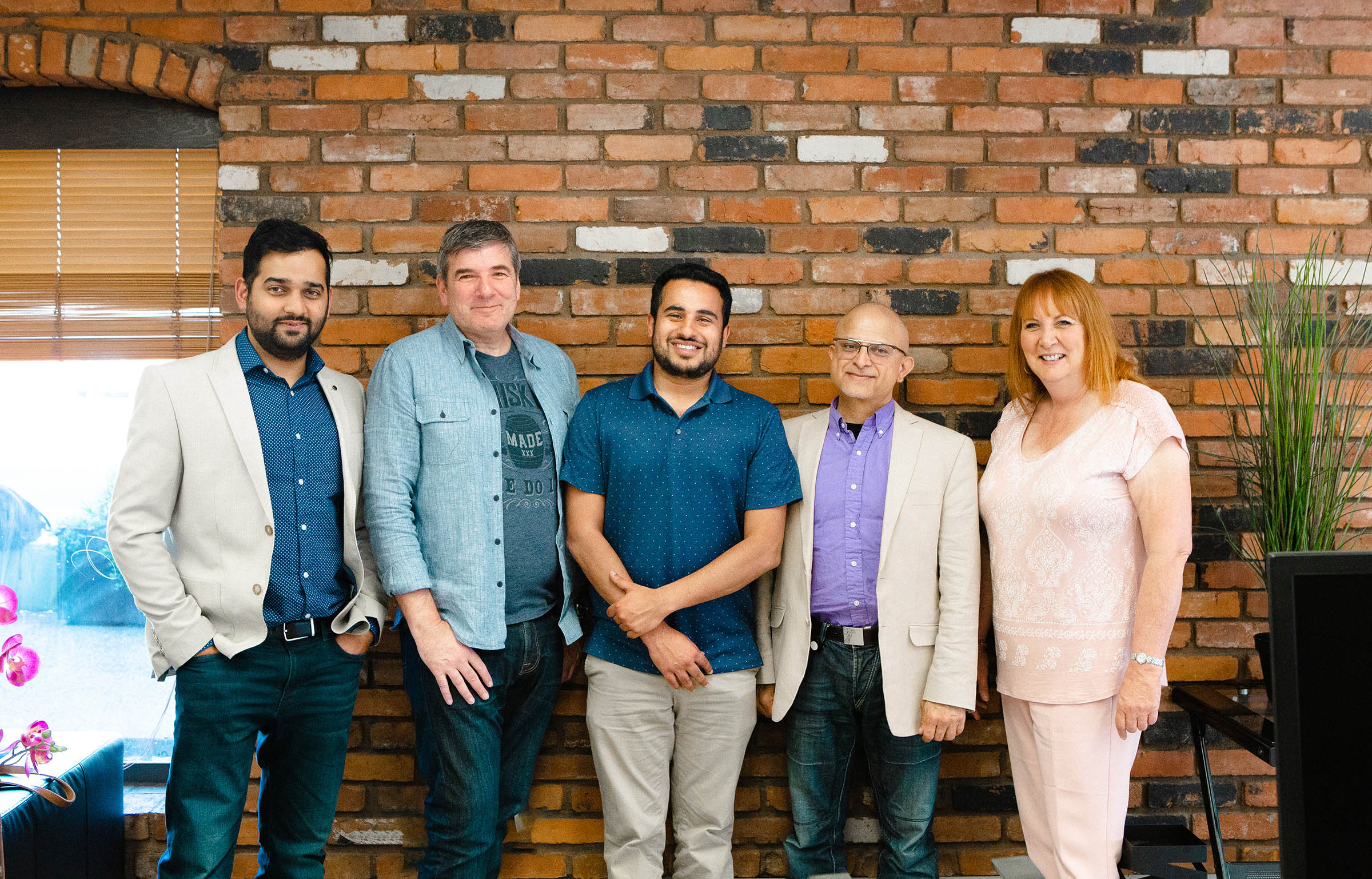 From left to right: Sam Mod (FreshWorks CEO), Stuart Silberg (APFM CTO), Rohit Boulchandani (FreshWorks COO), Nitin Chandra (APFM Director of Apps), Bernie Zigler (APFM Director of Quality Assurance)
Recent Posts
Ready to develop your project beyond expectations?
Want to Build a Great Digital Product?