July 4, 2019
Our 5 Year Journey
5 Years!
On July 4th of 2014, Sam and Rohit incorporated their dream and named it AirSenze Solutions Inc.
The company was built on iBeacon technology, and fuelled on Subway special $5 Foot-longs. Over the last 5 years, their entrepreneurial journey has seen a lot. Some rebrands, some mistakes, some learnings, and some big dreams being reached. From AirSenze to FreshWorks, we have grown to a team of 61 employees, and have had the opportunity to make an impact with our work.
Here is a brief look at the last 5 years:
2014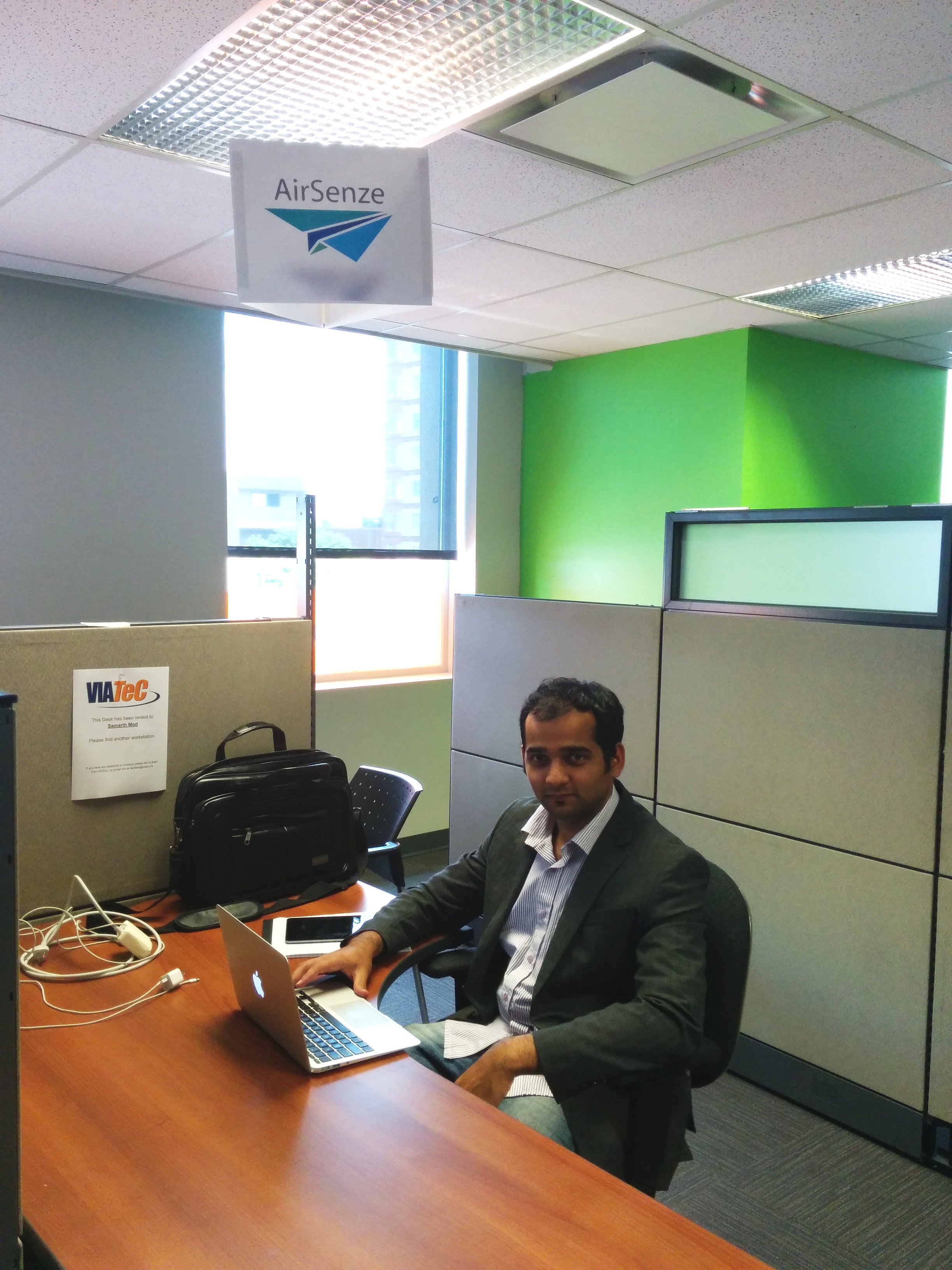 Sam & Rohit founded AirSenze on July 4th as a Product Company
Launched the app BoatSenze in August, but fails with only 10 downloads
An investment allowed them to keep the dream alive a little while longer.
2015
Started experimenting with developing apps for other companies, pivoting the company to a service model. Our first clients included:

Vancouver International Wine Festival
Ministry of FLNR
ChatterBlock

Hired first employee in Dec 2015
Sam & Rohit demonstrating (training) Dike Inspectors on how to use the Dike Inspection app
2016
Rebranded from AirSenze to FreshWorks Studio
Hit #8 in Clutch's Top 10 list of market leaders in app development
Gained more traction in Vancouver
Reached 10 employees by the end of the year
2017
FreshWorks opened an office in Vancouver
Reached 34 employees by the end of the year
Hit #3 in Clutch's Top 10 list of market leaders in app development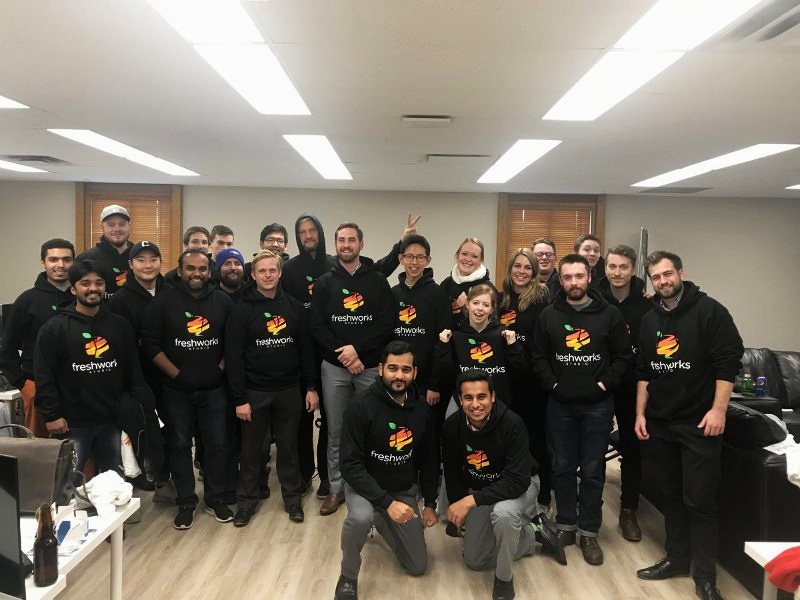 2018
Got first client in the US
Opened Seattle office
Won Canadian Business Startup 50
Hit #2 in Clutch's Top 10 list of market leaders in app development
Reached 50 employees by the end of the year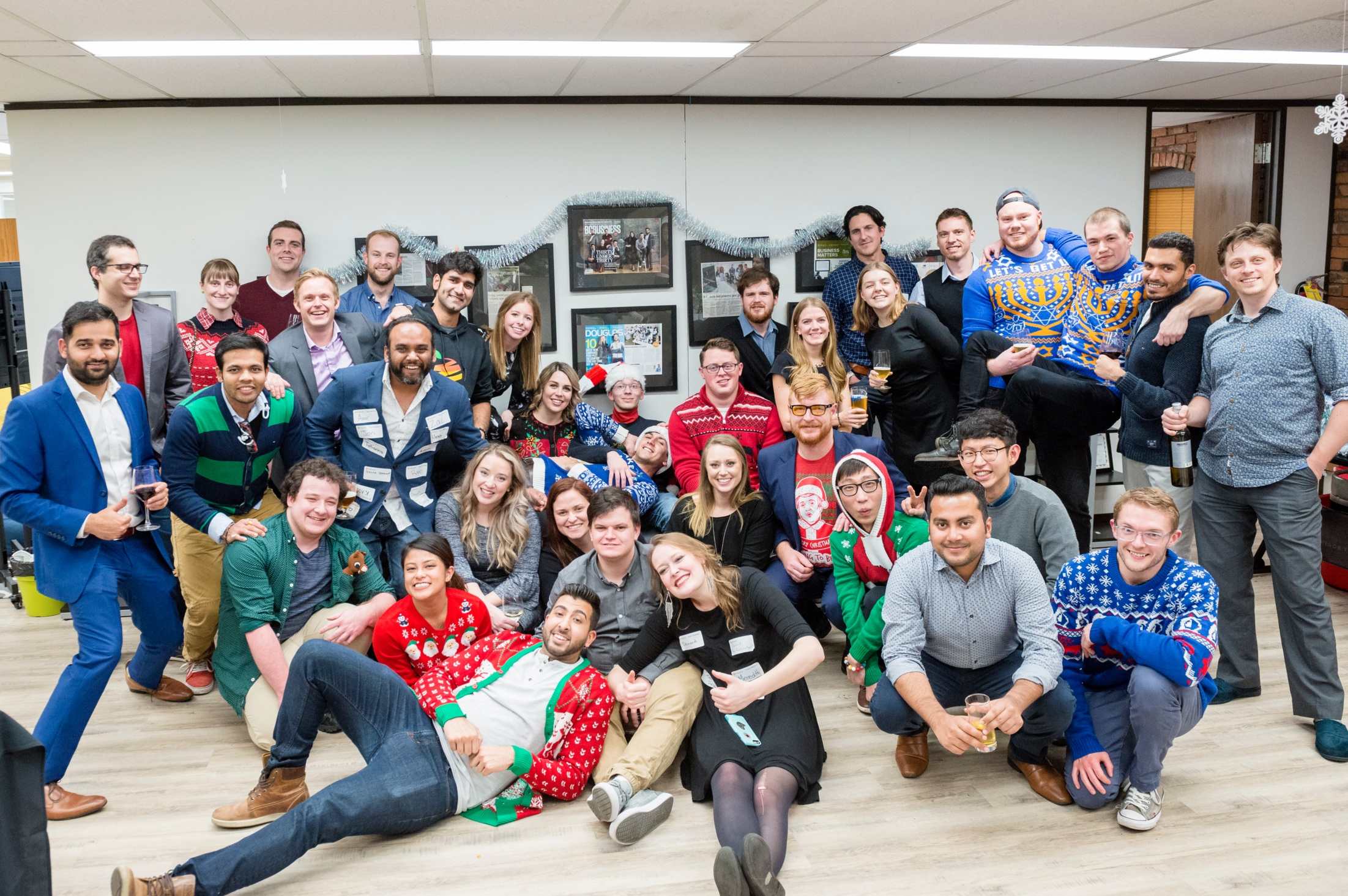 2019
Hit #1 in Clutch's Top 10 list of market leaders in app development.
Selected winner as VIATEC's Employer of the Year
CEO Sam Mod named one of RBC's Top 25 Canadian Immigrants
Won "Growth Company of the Year" at the BC Tech TIA's
Currently at 65 employees!
The Next 5 Years
We are excited to give back to our community with more public work like BC Gov Directory and BC Highways.
FreshWorks will make more apps (and experiences) that have a positive social impact, like UseSafer and Mindshift. There are several projects in the works already which we are excited to share in the coming months.
With any luck, we will have the chance to make just as many mistakes, and learn just as many lessons. Without sacrificing an ounce of quality in our work, we intend to take the experience FreshWorks has gained and apply it to creating remarkable digital experiences for influential organizations across North America and – hopefully – the world. Onward and upward!
Thanks for celebrating with us! 🎉
Tagged:
Recent Posts
Ready to develop your project beyond expectations?
Want to Build a Great Digital Product?