June 28, 2019
FreshWorks wins at the Technology Impact Awards!
Wow! We are still speechless! Last night we were recognized at the Technology Impact Awards in Vancouver. FreshWorks won the "Company of the Year – Growth Success" award.
The BC Tech Association hosts the Technology Impact Awards (TIAs) each year to celebrate the change makers, the up-and-comers, the innovators, and the bold—those who are transforming the tech industry and building the fabric of BC's vibrant tech ecosystem. The award for Growth Success acknowledges a high growth company demonstrating outstanding performance and potential to grow further.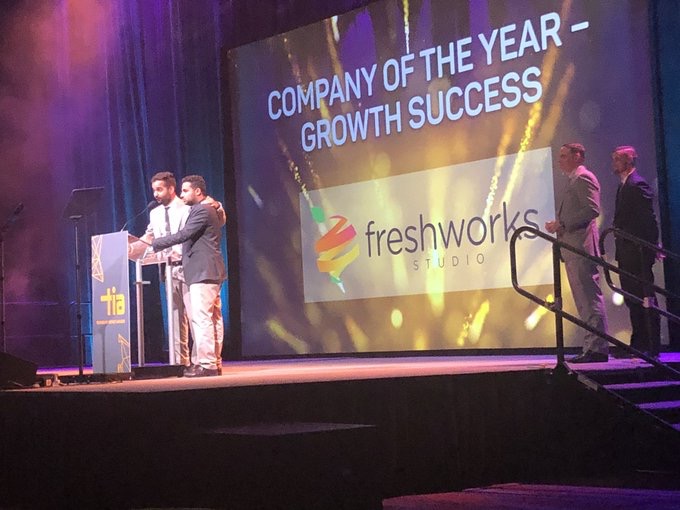 "Being nominated among companies like Beanworks and Nanotech Security was very humbling. They are both such experts in their fields so to be mentioned on the same list was very exciting. The win came as a surprise but we were so honoured to be able to accept the award in front of some of our clients and closest supporters. It's truly amazing to see where hard work can take you."
Sam
FreshWorks was in good company last night. Here are the all the winners of the 2019 Technology Impact Awards:
Congratulations everyone!
Recent Posts
Ready to develop your project beyond expectations?
Want to Build a Great Digital Product?