January 28, 2019
Seaplane App Takes Flight
Harbour Air Seaplanes is the world's largest seaplane airline, headquartered in Richmond, British Columbia. They kicked off the new year by launching a set of brand new iOS and Android mobile applications.
When we first met with Harbour Air about a year and a half ago, FreshWorks Studio consisted of about 15 developers and Harbour Air was flying within Canada only. A lot has changed since 2017; Harbour Air has opened its international route and is now services Seattle directly from Vancouver Harbour and FreshWorks has moved offices to allow for enough room for the growing team of 55+ team members.
This end-to-end project, included user research, UX/UI design, development, QA testing, and publishing of the mobile applications to the app stores. To take a closer look at the development process and all of the hard work that went into it, check out our case study.
On January 17, 2019, Sam Mod, Tristan Hasselback, and I flew over to Vancouver to help celebrate the official launch of the Harbour Air iOS and Android apps.
At the Vancouver terminal we were greeted by Pepper, a friendly robot that can provide you with information about the world's largest seaplane airline, including the different tours it offers, baggage allowances for your flight, how to book, and so on. Pepper also dances, strikes a pose, and takes selfies with you.
Across all of its locations Harbour Air was celebrating the app launch with balloons, informing passengers about the apps, as well as giving people downloading the applications a chance to win two round trip flights.
Harbour Air saw the first booking via the mobile app before 9:30 am that day. Overall, it was a very successful app launch day and the iOS and Android mobile applications were downloaded hundreds of times within the first few days. Over 100 people participated in the survey and the apps have received a 4.75 out of 5 stars so far.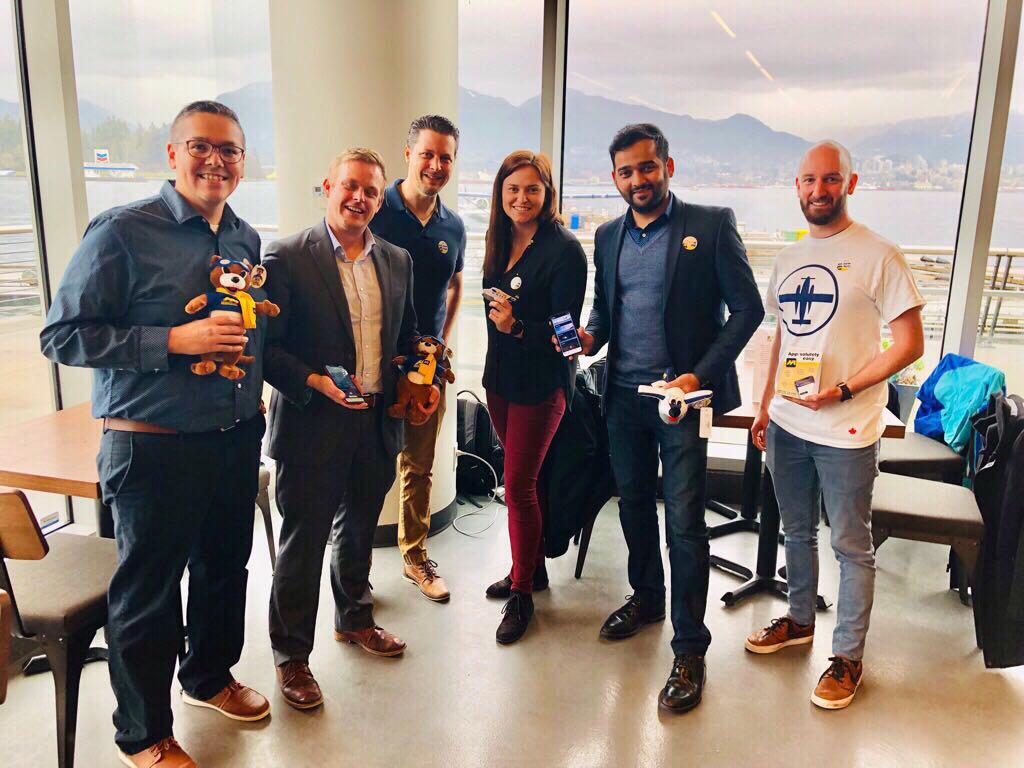 We're looking forward to continuing our partnership with Harbour Air and elevating the experience for users even further.
Recent Posts
Ready to develop your project beyond expectations?
Want to Build a Great Digital Product?