January 24, 2019
IPAC Victoria Digital Government
"Anywhere where there is a gap between public sector or and the private sector, or the norm of society, we must adapt, and adjust to the magnitude of change."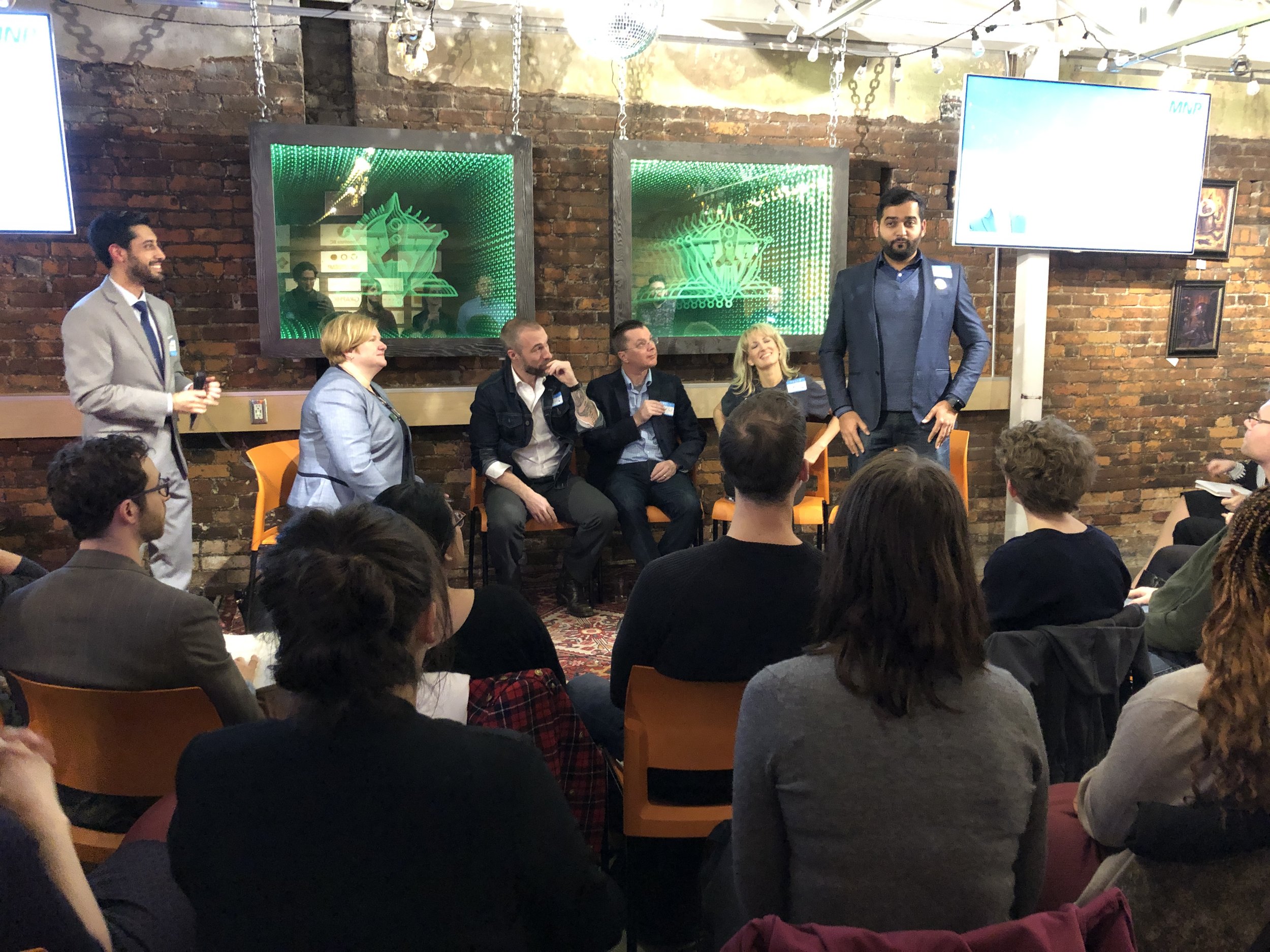 In Canada, depending on which source you trust we spend between 3 and 5 hours online every day. This has trended upward for the past 20 years and is expected to increase in 2019. The private sector has had a strong economic incentive to adapt to these changes and meet their audience where they are currently spending time; If you want to to fish, you should go where the fish already are. A few nights ago VIATEC hosted an event by the Institute of Public Administration of Canada (IPAC) in Victoria that demonstrated the passion which with leaders in both the public and private sector are pursuing their vision for a bold new digital future.
The speakers included Rumon Carter, Peter Watkins, Erin Athene, and our own CEO Samarth Mod. From their conversations, we learned that there are many challenges ahead for the BC Government and because of that we should look forward to the resulting opportunities our government has to better serve its citizens. FreshWorks is one of many tech companies forging strong relationships with the BC Government to help identify and then close the gaps between the norms of society and how government currently engages with citizens or delivers services.
BC has an extremely strong culture of innovation and this permeates through our public service. If you look at the BC Dev Exchange, or the Sprint with Us procurement process that has been introduced there is clear evidence that BC is making big strides in finding new ways to let intelligent and experienced people or companies participate in shaping BC's future. FreshWorks is fortunate to be deeply involved with the digital transformation that is sweeping our government and this gives us a very positive outlook on the future. We would hope that anyone attending the IPAC Victoria event left feeling inspired by these leaders who brought their wisdom and insight. Ultimately, they are part of a larger movement; individuals, companies, organizations, and our public sector are all pursuing a vision and a plan for making our society better, and making a difference for everyone that lives here.
Recent Posts
Ready to develop your project beyond expectations?
Want to Build a Great Digital Product?