June 15, 2016
WWDC Keynote: What to Expect From iOS 10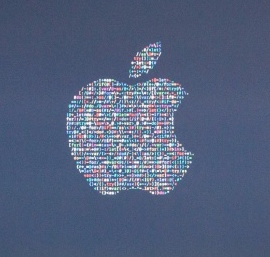 WWDC 2016 opened on a sombre note, with Tim Cook speaking candidly about the shooting in Orlando and holding a moment of silence for the victims and their loved ones.
After that, it was down to business, with the first announcement: watchOS 3.0. This included new watch face designs, an all-new control centre, and improvements to launch speeds. They've also added accessibility features to help people with disabilities be more physically active.
Tim then introduced Breathe, an app to guide users through deep-breathing exercises designed to calm the body.
Many were happy to see that tvOS gets a revamped remote app for iPhone, including improved Siri search, and single sign-in to rule all paid subscriptions.
OS X gets a name change
OS X was renamed to macOS, a way of maintaining consistency across brand (iOS, tvOS, watch OS). Apple Pay and Siri are also migrating to macOS. Gone are the days of fumbling to find wallet to key in credit card numbers online!
iPhone users were promised vast improvements courtesy of iOS 10 with a smarter Siri, newly improved iMessage, and simple, yet powerful apple music redesign. Siri apk is also officially open to the developers! We are definitely excited to see where Siri will go from here.
iPhone now helps you remember where you parked
Here's something handy: iPhone will remember where you parked your car so we can all stop the unnecessary wandering around the parking lot looking for your cars!
More standard features got a makeover as well: Photos will aggregate a user's photos and place them into smart folders with the help of facial recognition and AI. Messages will feature bigger emojis, resizable text, invisible ink (which hides an image or text until the user swipes) and handwritten messages. Apple has finally gone back to their basics and removed majority of the clutter from music app while features a minimalist design with built-in lyrics for all the karaoke fans.
Hide those pre-loaded iPhone apps
In terms of pre-loaded iPhone apps: iOS users will have an ability to hide (Not delete) apps, including Stocks, Music, Tips, Podcasts and Apple Watch.
We can also expect to see Universal Clipboard, a new tool that makes it easier to copy text, photos and more from the iPhone or iPad to your MacBook or Mac desktop.
You can view the full 2 hour keynote here.
Recent Posts
Ready to develop your project beyond expectations?
Want to Build a Great Digital Product?