June 10, 2016
FreshWorks CEO Interviewed on Mobile App Platforms
Recently our founder, Samarth Mod, was interviewed about the merits of developing on a native platform, as opposed to building hybrid apps. Samarth was asked by Clutch to focus much of the interview on Apple's Xcode and Google's Android Studio, the two most popular platforms for developing true native apps for iPhone or Android.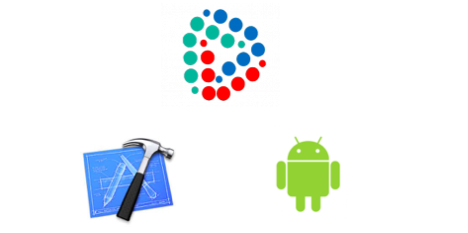 Samarth's review of Xcode is part of Clutch's effort to bring clarity to the mobile application platform market, and provide information to buyers who might not know whether they should develop an app natively, or use a cross-development platform. FreshWorks was chosen to participate as we have extensive experience developing both native and cross-platform apps.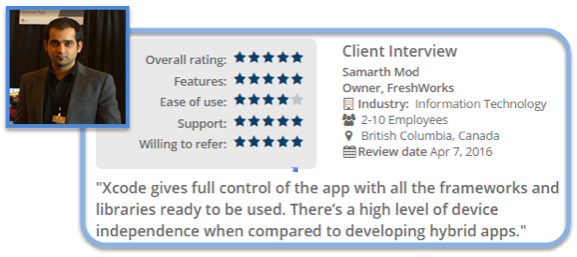 We were pleased to partner with Clutch.co on this research effort, as they consistently have delivered leading coverage in the mobile app and web development space. Also, this opportunity was facilitated by Clutch listing FreshWorks as a contender in their Canadian mobile app development research.
If you go to our company profile you can read reviews from past clients of FreshWorks, as well as insights from Clutch's analysts who reviewed our company. Feel free to check out our profile on Clutch, and see for yourself the positive reviews that led to our high placement.
Recent Posts
Ready to develop your project beyond expectations?
Want to Build a Great Digital Product?