November 8, 2016
Promoting Organic App Growth: Lessons from the BCHighways App
We were ecstatic when we found out that Minister Virk (BC's Ministry of Technology, Innovation and Citizens' Services) had this to say about our BCHighways App: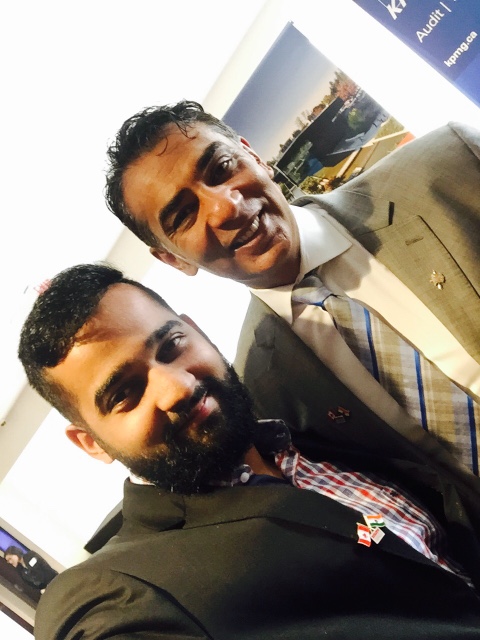 We're very proud of our apps, and the minister's comments, but to be completely honest, when we decided to build the BCHighways App for iOS and Android, we were mostly looking for an opportunity to show off our mobile app development expertise. Since we had no intention on monetizing the app (we still don't), we didn't plan on any app-specific marketing efforts.
We certainly don't recommend skipping over marketing efforts for any mobile app venture. A strong communication plan will deliver downloads and engagement beyond what organic app growth can achieve on its own.
In this case, however, since we weren't looking to monetize the BCHighways app, rather, our goal was to experiment a bit to help us us better understand what happens when you build something useful and attractive without paying for the publicity.
Here are three takeaways from the experience:
1. You should define a market
We are the first to admit that we didn't introduce a completely novel concept here. DriveBC already offers a mobile-optimized website with similar travel information. The BCHighways Apps ended up a success because we knew there was a market and we knew it wasn't being properly served. By talking with BC MOTI and BC MTICS, we discovered that a good deal of DriveBC's traffic was mobile but users couldn't take full advantage of the hardware options their smart devices offer. By putting these two together, we knew there was an opportunity for developing an effective mobile app.
2. Look to your competition
The next step was to see what was already available in this space. Luckily, there were already a number of competitors with populated ratings and reviews. Having competitors isn't necessarily a bad thing in the mobile app realm. It provides evidence of an established market and, more importantly, you can use their feedback to build requested features and enhancements into your own app. We did this by introducing favouriting, Apple Watch/Apple TV compatibility, and layered map views.
3. Build it well
Build it well and they will come. This holds true with mobile apps but there is an important caveat here — you have to build mobile apps with great designs, architecture, and features to get reviews like this:
Apple and Google's mobile app search algorithms reward good work and punish apps with poor reviews. So if your mobile app is useful and functional, you'll slowly start climbing your way up the search ladder regardless of whether you've paid for ad space or not. Getting higher on the list means you'll find more users, get more downloads and acquire positive reviews. (By the way: Thanks Bryan! We're glad you love the app!)
We are all pleasantly surprised to find that our app was being downloaded and actively being used by 1,700 users in its first few months – without any marketing budget at all.
Have an idea for a mobile app? Get some expert advice by getting in touch with our team at FreshWorks — our mobile app development studio for start-ups.
Email us today: contact@freshworks.io
Recent Posts
Ready to develop your project beyond expectations?
Want to Build a Great Digital Product?